Special thanks to my dear friend
SVCON
for sending me
this amazingness.
100 Girls and 100 Octopuses
, 2005
Acrylic and metallic ink on paper: 98 parts, each 10 x 8 inches, overall 69 x 111 inches
here's the over all painting:
here are some details.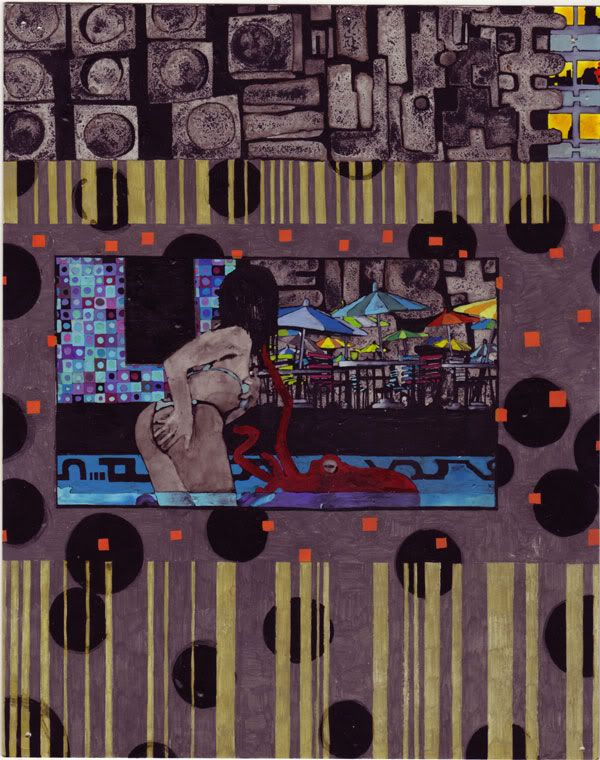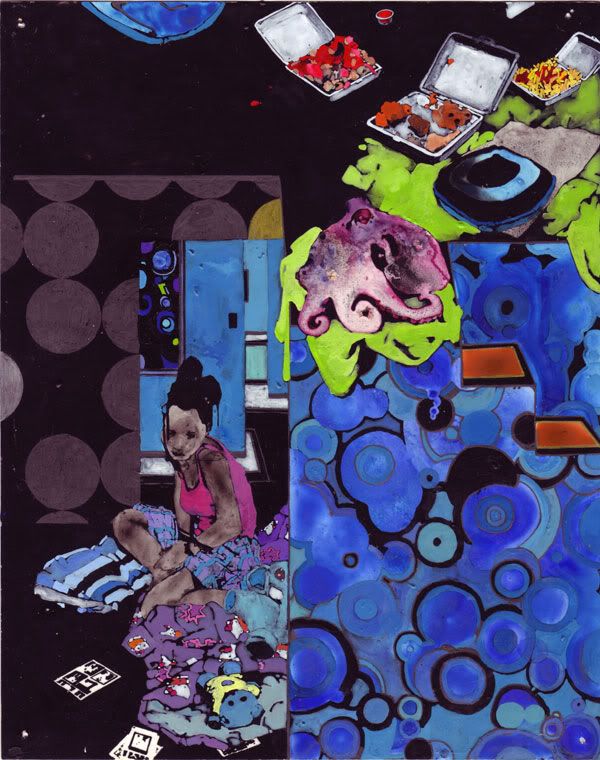 I'm in awe of this, really, fuck, it's amazing.
All 98 are worth a look, so go to the site, and to learn more about Zak Smith, go
here.