Helen Dardik
http://www.oneluckyhelen.com/
Helen is an Ottawa based illustrator who works with the coolest licensing agency,
Lilla Rogers Studio.
She was born in Odessa (Ukraine), and has lived in Yakutia (Siberia), and Haifa (Israel). I'd really like to travel to Israel sometime. Again, that's another post. I discovered Helen via two of my favourite design blogs, which I have to recommend,
Design Sponge*
and
Print and Pattern
. They are both excellent resources for finding new artists!
Here are three pattern samples of Helen's. I just love how she playfully mixes figurative and abstract shapes into her patterns, some even telling a story, such as this Little Red Riding Hood design.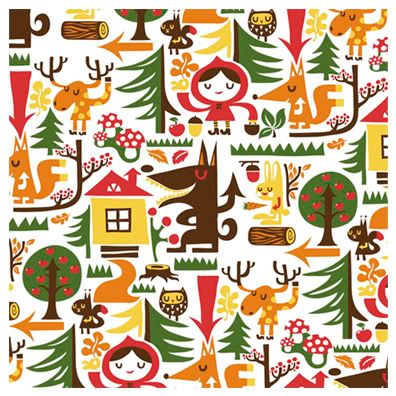 She's done a wonderful series of Peacocks.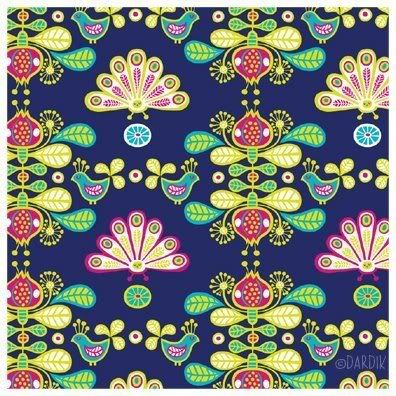 And I love her bizarre owl/apple combo....this design manages to hit key trend elements while still being really unusual and eye-catching.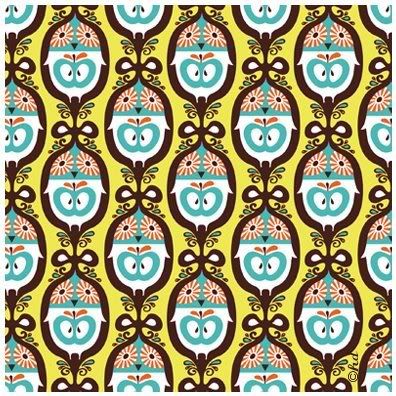 Helen writes an awesome blog - found here:
http://orangeyoulucky.blogspot.com/
. It's always chock-full of inspiration and neat images.